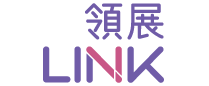 The Link is the first real estate investment trust listed in Hong Kong.
With the launch of the new corporate brand in 2015, The Link continue to serve and enhance the lives around, and remain committed to creating a better shopping experience and environment and to finding more ways to link people to a brighter future.
We have involved in different design projects for The Link, such as the monthly poster, parking facilities and restaurants promotion, as well as other peripheral projects. Recently, we have completed a revamp project on the directory/signage/branding graphics of a shopping mall for The Link.